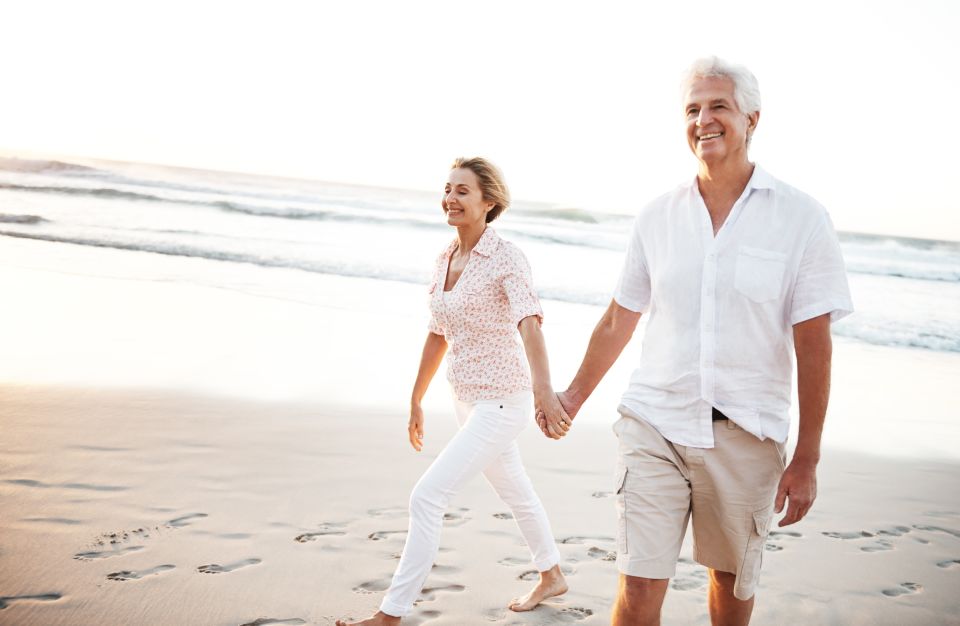 Ready to get started?
Schedule In-Person Appointment

Prefer to do it yourself? Use our convenient scheduler to book an appointment that fits your needs.

Call Now

Call 317-299-4731 to book your appointment and ask any questions you may have.
REFERRING DENTISTS
–
Refer a Patient for Periodontics
Featured Services
Implants
Dental implants provide a comfortable, permanent solution to lost teeth. The dental replacements are attached to titanium posts that actually fuse to your jawbone and become natural anchors, so your new teeth will remain securely in place without the need for messy adhesives. A fully restored smile is as healthy as it is beautiful by promoting bone growth and reducing the risk of receding gums.
More information
Crowns
A crown is a dental cap that completely covers a severely damaged tooth and restores your tooth's appearance and functionality. Crowns come in a variety of materials to suit your particular needs. This restorative dental procedure not only improves your teeth's aesthetic appearance, but also helps prevent bone loss and improves the overall health of your smile.
More information
Periodontal Services
Periodontal disease has three stages- gingivitis, periodontitis, and advanced periodontitis. As the disease advances, it can cause more and more damage. With advancements in detection and treatment, Central Indiana Periodontics can detect periodontal disease early and begin treatment before the disease progresses.
More information
Meet the Doctor
Daniel Gomes, DDS
Periodontal Services Offered
About Us
Why Choose Central Indiana Periodontics?
Our Atmosphere
At Central Indiana Periodontics, our office is designed with our patients in mind. By combining a calm atmosphere with state-of-the-art technology, we have created a periodontics office in Indianapolis, Indiana where patients receive the level of care they need and deserve. The moment you walk in our front door, our team will make you feel comfortable, secure, and well-cared for. We understand that many people feel anxious about visiting the periodontist, but you can be assured that your comfort is our top priority.
Our Team
Your smile is in good hands! The periodontists and technicians at Central Indiana Periodontics are the go-to choice of many in the community for quality periodontal treatment in Indianapolis, Indiana. We are dedicated to maintaining the highest quality of personalized periodontal care through ongoing training and continuing education in the most advanced periodontal treatment and esthetic implant dentistry.
Our Philosophy
Because oral health is integral to overall health we strive to provide quality periodontal therapy in a comfortable environment. We will work with you to develop a personalized periodontal treatment plan that meets your needs and gives you a beautiful smile you can be confident about! Our team is passionate about helping patients embrace their smiles at all stages and promises to treat each patient with respect, professionalism, and the utmost care.
Advanced Periodontics Services in Indianapolis, Indiana
Periodontal Disease Treatment
At Central Indiana Periodontics, we provide several treatment options for gum disease and periodontal disease to help our patients achieve and maintain optimal oral health. From non-invasive treatment to surgical options, our periodontists have the knowledge required to comfortably and efficiently get rid of bacteria and proteins that are causing periodontitis, leaving you with a healthy, beautiful smile. To discuss the periodontal treatment options available to you at Central Indiana Periodontics, call Central Indiana Periodontics to schedule a consultation.
Dental Implants
Gum disease can cause serious damage to your smile. If you are missing any teeth due to periodontal disease or other causes, our team is here to restore your smile with dental implants. Implants provide a natural-looking appearance and allow you to not only eat and drink comfortably but can also preserve your natural bone structure and improve the way you look and feel about yourself. Call our office at Central Indiana Periodontics at 317-299-4731 to get a smile that you can't help but show off.
Oral Surgery
Whether you need gum or bone grafting to support implants, all-on-4 implants (full arch implants), or a number of other oral surgery procedures to improve your smile, our periodontists are trained in a variety of periodontal surgical therapies that are designed to restore and enhance your smile. Our team is ready to provide you with the quality, comfortable periodontal surgery options you need and deserve - call our office now Central Indiana Periodontics to book your consultation.
Sedation Dentistry
Many people have anxiety when it comes to dental procedures. However, periodontal sedation can help ease your anxiety during your periodontal procedure and make your treatment a more comfortable experience. There are several types of sedation dentistry available. Talk to your periodontist about the right sedation option for your specific case. For questions or to schedule a consultation for periodontal sedation, call Central Indiana Periodontics at 317-299-4731. Our team is here to provide a comfortable, relaxing environment for our patients and to make sure you get the highest quality, comprehensive care possible.
Make an Appointment Today!
Using our state-of-the-art iTero Element Scanner, we'll create digital 3D models of your teeth and gums. These images allow our periodontists to get a detailed, precise picture of your mouth and allow them to better assist you in creating a personalized treatment plan.

Our periodontic specialists are ready to help you get the smile you've always wanted! To learn more about Central Indiana Periodontics, or to schedule a periodontal consultation, call 317-299-4731.